Whether you're refreshing an entire environment or consolidating your IT assets, Verus Global Solutions provides a systematic process that ensures industry-approved management and treatment of your retired or excess IT equipment.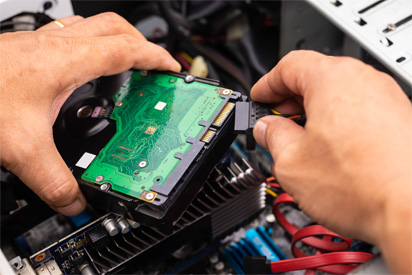 Our expertise in the management of technology assets offers a secure and ethical process through a suite of services including assessment, verification, recovery, refurbishment, and resale.
All of Verus' ITAD processes are transparent and adhere to stringent privacy, environmental and security regulations. Verus can deploy a range of disk sanitization methods to erase your data to HIPAA and Department of Defense NISPOM standards, or use disk destruction devices to destroy hard drives. Regardless of the process you choose, Verus will provide you with a Certificate of Erasure or Destruction.
Verus will properly manage the remarketing of your equipment while our Global Network and decades of experience ensure you receive maximum value for retired IT assets.
If you are looking for a specific product or service, we encourage you to contact us here, or pick up the phone and call us at 404-998-8377.
---
Go Ahead, Try to Find Something We Don't Have!
We welcome the challenge of locating equipment you may be having trouble finding, or need in a hurry.
Contact us today and we'll help you find what you need.